Car finance
calculator
Find out what your monthly repayments might look like with the car finance calculator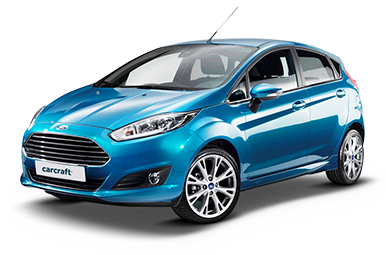 Rates from 6.9% APR. Representative APR 19.9%
| | |
| --- | --- |
| Total cost of credit | £1,686.40 |
| Total repayment | £8,186.40 |
60

monthly


payments of

£

136

44
Rates from 6.9% APR: the exact rate you will be offered will be based on your circumstances
Representative example: borrowing £6,500 over 5 years with a representative APR of 19.9%, an annual interest rate of 19.9% (Fixed) and a deposit of £0.00, the amount payable would be £166.07 per month, with a total cost of credit of £3,464.37 and a total amount payable of £9,964.37.
Rates may differ as they are dependent on individual circumstances. Subject to status.
How does our car finance calculator work?
The car finance calculator is a useful tool that can help you get an idea of how much your monthly car loan payments might be.
All you need to do is select your credit banding, enter the amount you'd like to borrow, and choose how long you'd like to have to pay the loan back. The car finance calculator will then work its magic and provide an estimate of your repayments.
How to use the car finance calculator
Make the car finance calculator work for you: you can adjust the loan amount and length of time until you land on a monthly payment figure you feel good about.
Already have a monthly budget in mind or found a car on CarCraft that you love? Just change the loan amount and repayment period until you hit that number.
Remember, the car finance calculator is designed to provide an estimate of how much you could expect to pay for a car loan each month. The rates and costs mentioned can change based on your individual circumstances, the lender that approves you, and the type of car finance available.
Apply and get your car finance quote
While the car finance calculator can give you a good indication of what your monthly repayments might look like, everyone's circumstances are different. To find out whether you could find finance, simply complete an application form and, if you're approved in principle, an account manager will give you a call to talk through your options and answer any questions you might have.
Not sure what you can get with your monthly budget?
Start with your finance quote and decide on a car later.
Find a car from a trusted dealership
Get approved in principle for finance*
Drive away happy
4.6 out of 5
Why choose car finance?
You can spread the cost of your car with monthly payments that suit your budget
You could get a better car than you thought you could afford
You could keep your options open and choose a car after you've been approved in principle*